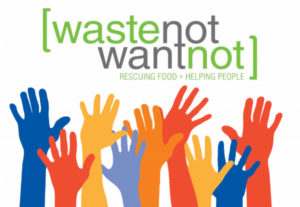 More than 20 of our volunteers who help weekly are currently staying at home to protect themselves or a family member in the high-risk category. That leaves us with many shifts to fill.  If you are a volunteer who is not on our weekly schedule and you are willing to help, please contact Linda.  If you are a volunteer who already volunteers once a week and are willing to do more, please contact Linda:  
volunteers@wastenotflorida.com
.
Because Waste Not Want Not rescues food for those in need, we are not among the business required to close.  We will continue rescuing and distributing food as long as there is surplus food to rescue and a way to distribute it to those in need WITHOUT putting our volunteers or the community at risk.Currently, all truck runs, in-house shifts, and rescues (other than Red Lobster and Jaguars Team Feeding) continue as usual.  If anything changes, Linda or I will let you know.  And as always, if you need a sub for any reason, please let Linda know as soon as you can at (904) 505-5894.
Thank you!